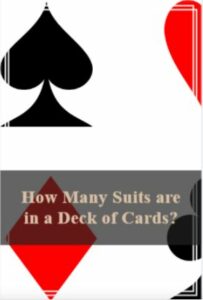 You might be new to deck of cards while learning magic or playing card games, and wondering how many suits are in a deck of cards?  We'll answer that in this post.
How Many Suits are in a Deck of Cards?
In a 52 card deck, you will find four suits.  The four suits in a deck of cards are:
Hearts
Diamonds
Clubs
Spades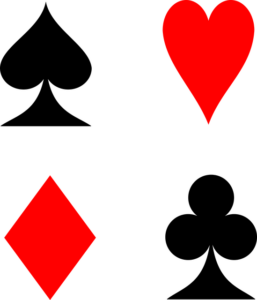 There are two red suits, the Hearts and Diamonds, and two black suits, the Clubs and Spades.
There are 4 suits in a standard deck of 52 cards
How Many Cards per Suit are in a Deck?
Each suit has 13 cards each.  See the next item, to learn what each of these cards is.
What are the 13 Cards in a Suit?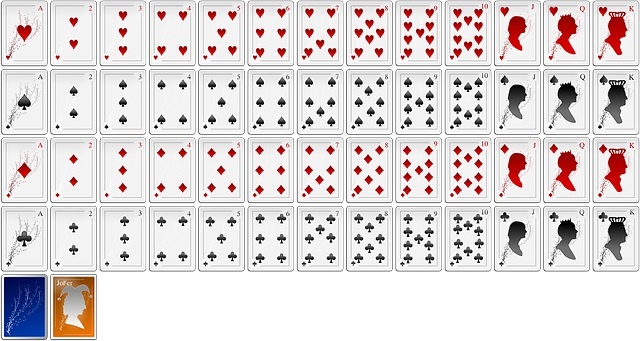 These 13 cards are the same for every suit, and are:
Ace
Two
Three
Four
Five
Six
Seven
Eight
Nine
Ten
Jack
Queen
King
So, with the 4 suits, each with 13 cards, the total number of cards in a standard deck is 52 cards.  See, How Many Cards are in a Deck of Cards? and How Many Hearts are in a Deck of 52 Cards?
Are There 5 Suits in Cards?
Currently, there are not 5 suits in a deck of cards.  As of the current standard deck of cards, there are only 4 suits.  It has been 4 suits for most of the history of cards.
But there was a brief period in the 1930's when the United States Playing Card Company introduced packs of cards with a 5th suit, that was symbolized by an Eagle, and in England a Blue Crown.  This was meant to be used for Bridge games, and was a pack of 65 cards, due to the extra 13 cards from the 5th suit.
Learn more about the history of playing cards.