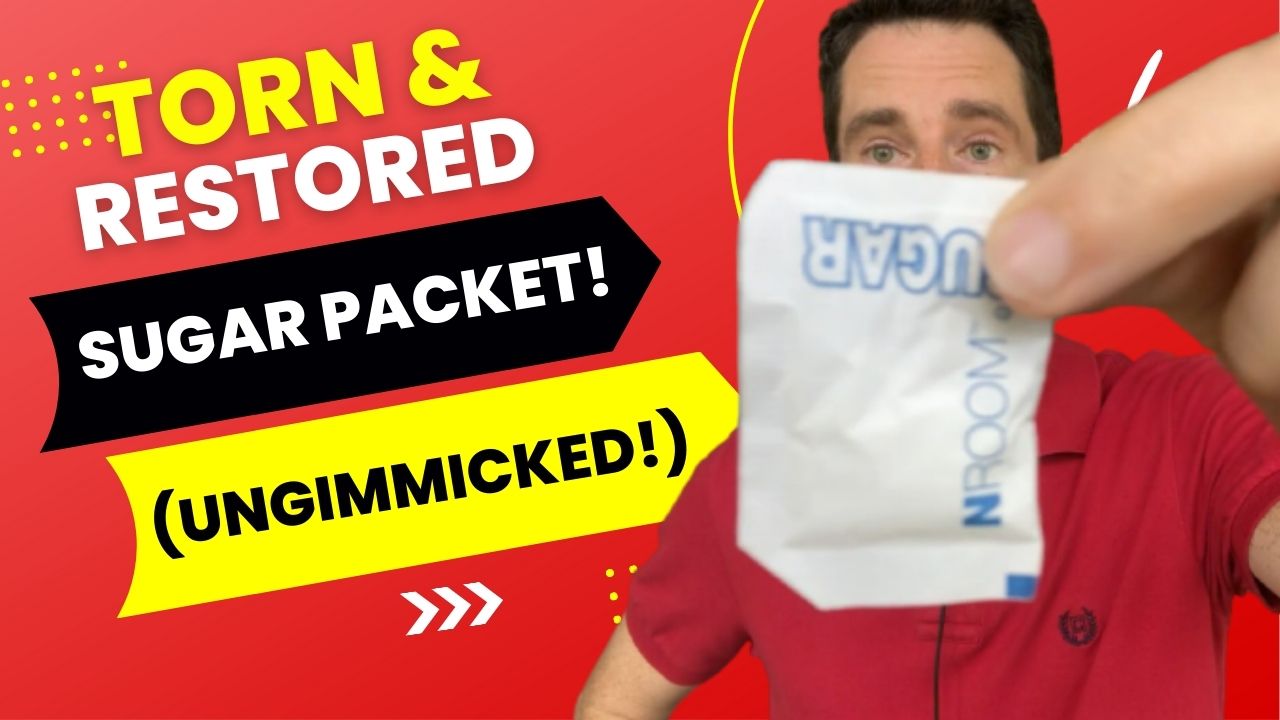 This video tutorial below will teach you a great magic trick with a sugar packet (or any type of paper packet such as a salt packet)! (You can find also see all the free magic tricks to learn here, or card tricks here)
In this torn and restored sugar packet trick, a sugar packet is opened, all the sugar poured into the fist, and the rest of the sugar packet torn into pieces and placed in the hand. All the torn pieces and sugar are crumbled together in the fist, then shown to be completely restored into a whole sugar packet!
And the sugar contents are back inside! Everything can be examined before and after the trick.
The good thing is the sugar packet is ungimmicked and this can be done impromptu with a particular prop that you can easily have on yourself at all times. You can do this any time at a restaurant or coffee shop, since you can use any normal packets for this trick, and they don't have to be prepared ahead of time.
(Or watch Torn & Restored Sugar Packet on YouTube here)
(Note that you can use any type of paper packet item, such as a salt packet, pepper packet, creamer packet, etc.)
I also love this trick because not only is the effect very powerful and I've gotten good reactions from it, but it is also fairly easy to do.
It does use some sleight of hand, however it is sleight of hand that is not too difficult. That is because it uses a common prop in magic, which is usually introduced to most beginners in magic in beginner magic kits, and that is the classic thumb tip!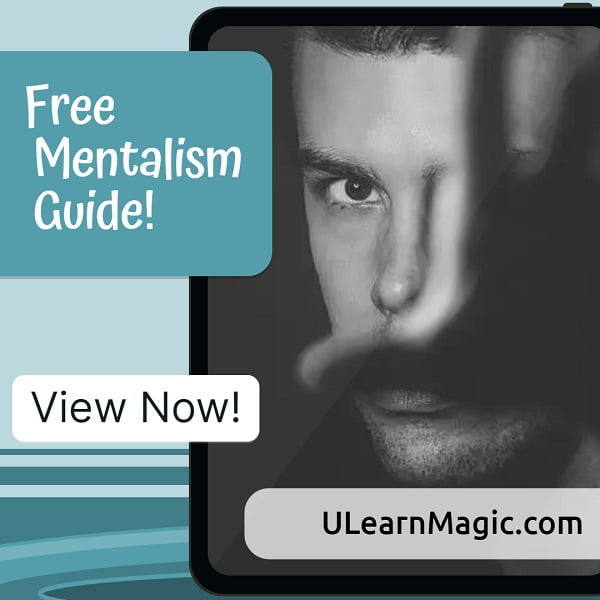 (But most beginning magicians are not taught some really good tricks to use with it, but I think this is a great one!)
The magician started magic as a kid and has learned from some of the greats.  He loves to share his knowledge with others and help out with the subtleties he's learned along the way.
Follow on YouTube at the link below to get free tricks and advice!