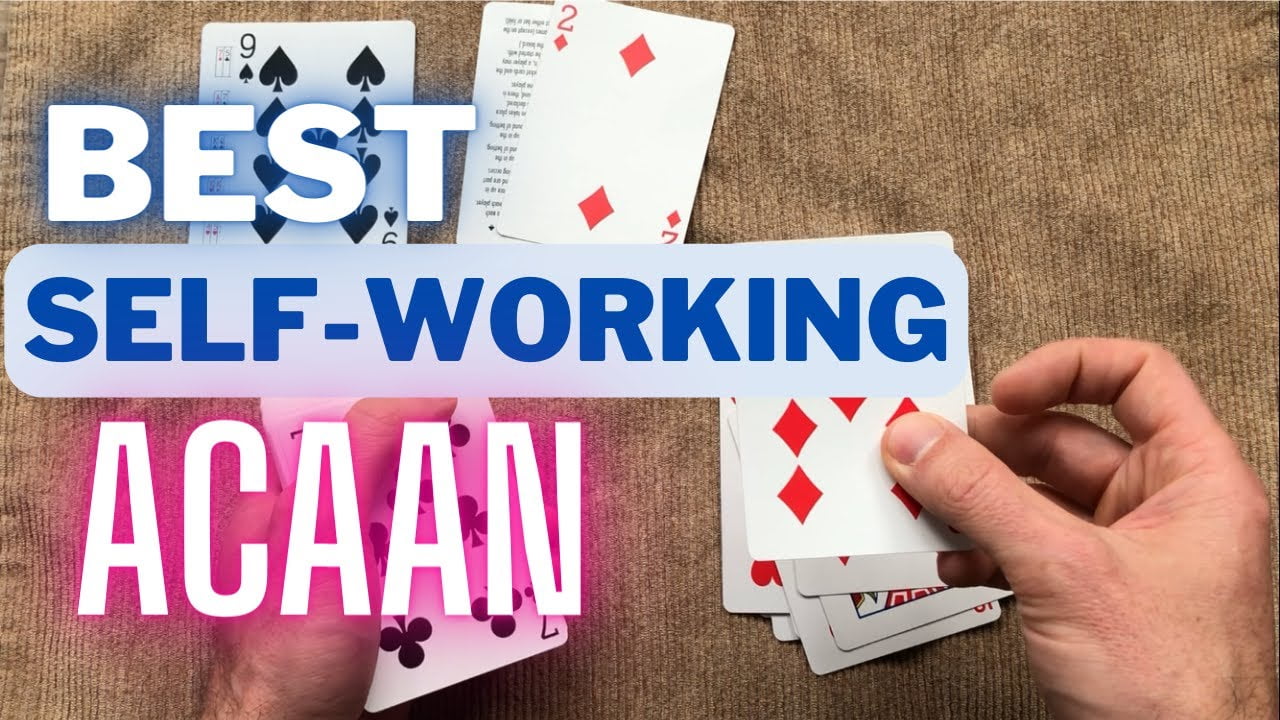 In this video, you'll watch and learn the best self-working ACAAN (A Card At Any Number) card trick that I know!
It's not very common to find a self-working ACAAN, mainly because most ACAAN card tricks require some form of sleight of hand, making them not self-working. (Here are some more self-working card tricks that require no sleight of hand – 7 Best Easy Self-Working Card Tricks)
Self-working card tricks like this one can be great as one of the first starting places for beginning magicians, as explained in Simple & Easy Card Tricks for Beginners – Ultimate Guide.
This ACAAN version is a somewhat unique ACAAN since it involves two numbers being named (rather than just one number) and then producing a new random card and random number based on those two numbers (rather than also having a card named).
So even though the method of arriving at the final card is somewhat different, it still has the same plot of a card appearing at precisely a certain number in the deck.
If you are looking to move on to more advanced card tricks using card magic sleight of hand, you can check out the guide Card Sleight of Hand Basics – Everything You Need to Know.
The magician started magic as a kid and has learned from some of the greats.  He loves to share his knowledge with others and help out with the subtleties he's learned along the way.
Follow on YouTube at the link below to get free tricks and advice!